Welcome
Hi, I'm Andreas Gohr and splitbrain.org is my website. I'm a web developer and maker living in Berlin, Germany. If you're new here, feel free to check out the blog posts and links below.
If you like what you see, you can subscribe to the RSS feeds for the Blog Posts and Links.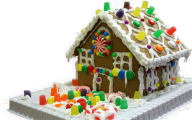 We bought a House We bought a house. I'm a city boy. I grew up in Berlin. Always in a rented apartment. My parents had a garden house a little outside of Berlin. I spent many summer weekends and holidays there. It was nice enough, though I remember it being boring sometimes with my friends not living there. And as a weekender I never really made friends with the local kids.… ▶
Older Posts are available in the Blog Archive. Keep up to date with the RSS Feed.