Welcome
Hi, I'm Andreas Gohr and splitbrain.org is my website. I'm a web developer and maker living in Berlin, Germany. If you're new here, feel free to check out the blog posts and links below.
If you like what you see, you can subscribe to the RSS feeds for the Blog Posts and Links.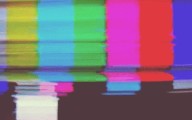 2022 Retrospective My last year wasn't great. Lots of anxiety about the state of the world. I cut the news a couple of years ago. I mostly quit Twitter, but of course that doesn't mean I notice what's going on. The steady rise of fascism. The unaddressed climate disaster. War, inflation, energy prices, supply chains. All within the death cult of capitalism.… ▶
Older Posts are available in the Blog Archive. Keep up to date with the RSS Feed.