Welcome
Hi, I'm Andreas Gohr and splitbrain.org is my website. I'm a web developer and maker living in Berlin, Germany. If you're new here, feel free to check out the blog posts and links below.
If you like what you see, you can subscribe to the RSS feeds for the Blog Posts and Links.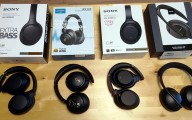 Noise Cancelling Headphones compared While the pandemic isn't over, it seems to have become somewhat manageable for now thanks to vaccines. And that means that occasional office commutes become more common again. And commutes need headphones. My old Philips Bluetooth headphones are dissolving, so I need a new pair. And why not go a little fancier and have Active Noise Cancelling (ANC), too?… ▶
Older Posts are available in the Blog Archive. Keep up to date with the RSS Feed.