Welcome
Hi, I'm Andreas Gohr and splitbrain.org is my website. I'm a web developer and maker living in Berlin, Germany. If you're new here, feel free to check out the blog posts and links below.
If you like what you see, you can subscribe to the RSS feeds for the Blog Posts and Links.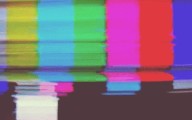 Printer Cupboard My wood working workshop is a great way to relax from all the pandemic home working madness we're in. However many of the things I made so far were smaller projects or improvements to the shop itself. So here's a bigger thing recently finished.… ▶
Older Posts are available in the Blog Archive. Keep up to date with the RSS Feed.