Welcome
Hi, I'm Andreas Gohr and splitbrain.org is my website. I'm a web developer and maker living in Berlin, Germany. If you're new here, feel free to check out the blog posts and links below.
If you like what you see, you can subscribe to the RSS feeds for the Blog Posts and Links.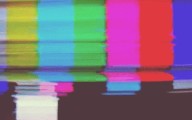 DIY ICCB Wall Box As a new sub-urbanite, I was pondering getting a car for a while now, but wasn't super keen on all the side effects of car-ownership. So I was very happy when the opportunity to get a company car arose. I was briefly thinking of getting a pure electric car, but in the end found a plugin-in hybrid to be the more practical alternative. We got a Kia Ceed PHEV which has a nominal pure electric reach of 60km. Enough for trips to the hardware store or excursions in the closer surro…… ▶
Older Posts are available in the Blog Archive. Keep up to date with the RSS Feed.