Welcome
Hi, I'm Andreas Gohr and splitbrain.org is my website. I'm a web developer and maker living in Berlin, Germany. If you're new here, feel free to check out the blog posts and links below.
If you like what you see, you can subscribe to the RSS feeds for the Blog Posts and Links.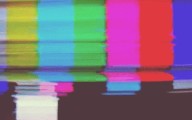 Workshop Update You may remember the miter saw stand Kaddi and I built back in May. The bottom part just had a plastic bin for scrap wood, but otherwise the space under the saw wasn't utilized at all. I decided to change that and make a few adjustments. First I moved the back further in to divide the space between front and back. Since the stand is on casters and meant to be moved around anyway, it makes sense to have it accessible from both sides instead of having only one deep space accessib…… ▶
Older Posts are available in the Blog Archive. Keep up to date with the RSS Feed.