Welcome
Hi, I'm Andreas Gohr and splitbrain.org is my website. I'm a web developer and maker living in Berlin, Germany. If you're new here, feel free to check out the blog posts and links below.
If you like what you see, you can subscribe to the RSS feeds for the Blog Posts and Links.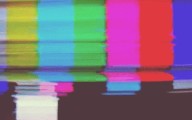 Splashbacks! It's nearly two years since we have moved into our house and we finally came around to tick of another thing off our todo list. The one thing that was missing in the kitchen were splashbacks behind the counters. As a "temporary" solution we had a piece of plastic wrapped plywood leaning against the wall behind the stove. It was high time to finally fix this properly.… ▶
Older Posts are available in the Blog Archive. Keep up to date with the RSS Feed.