Welcome
Hi, I'm Andreas Gohr and splitbrain.org is my website. I'm a web developer and maker living in Berlin, Germany. If you're new here, feel free to check out the blog posts and links below.
If you like what you see, you can subscribe to the RSS feeds for the Blog Posts and Links.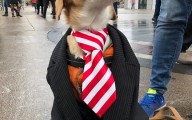 Detective Day Berlin 2019 Yesterday I participated in Detective Day Berlin. It's an event organized by a company called CluedUpp. The idea is pretty simple. It's an event coming to different cities all around the world. You register your team in advance and on the great day you all meet up in a general area where you use a GPS assisted app to… ▶
BoJack Horseman is its own harshest critic — Good summary on what makes Bojack Horseman such a good show. It's heavy shit I couldn't deal with normally, but the animated comic style makes it palatable for me. And I can relate a lot to the topics covered. Seriously, watch it.
StumblingOn — A curated stumbleupon clone.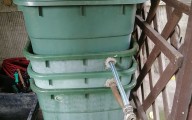 House Status II It's almost a month since the last post, time for an update. … ▶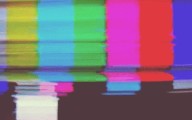 House Status Because everyone wants to know what the status with our new house is, here's an update. … ▶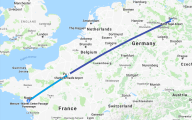 France Day 23 This concludes our three week campervan vacation in France. We had breakfast at the hotel in the morning, took a taxi to the airport and had an uneventful flight back home. Kudos to you if you read all the entries ;-)… ▶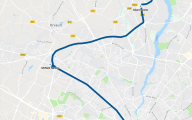 France Day 22 We got up early to pack the last stuff, empty the tanks a last time and make the van ready for return. We also had breakfast eating most of our remaining food. We did another gas stop and then returned to the rental station. After the formalities we took a taxi to our hotel in Nantes.… ▶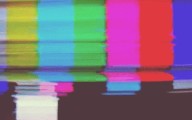 France Day 21 We took our time to get ready and have breakfast which was good because there was quite the queue at the dump station. This was our last day and the goal was to end it close to Nantes. But of course there was time to have another sightseeing. We picked Rennes for that.… ▶
France Day 20 The night was probably the quietest we had for the last few weeks. The RV area was located in a residential area, no big streets, no harbour, no air traffic. We woke up relatively early anyway and started with breakfast and the usual dump/refill.… ▶
France Day 19 We woke up early but then turned around and slept a little more before having breakfast with eggs and salmon. Since our parking spot had no dump station we left half full. Our first stop was Pont-Aven. A nice little town with a lot of galleries. We had a look at a few stores but then moved on.… ▶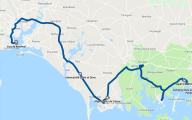 France Day 18 We woke up relatively late and I quickly went over to the reception to pick up the croissants we had ordered the evening before. We had breakfast in bed before we started the day with dumping/refill. Just a few villages from the campground away we had another supermarket stop before we made our way toward a Neolithic cairn site. Halfway there I noticed that this cairn is actually located on an island and requires booking well in advance. That was a bit disappointing.… ▶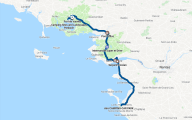 France Day 17 We left the camping area after breakfast and the daily dump/refill. Our first goal came via Atlas Obscura again: the "Serpent d'océan". It's an art installation depicting the skeleton of a snake located in the Loire delta. It's a fun photo spot. At the other side of the river are the docks of Saint-Nazaire which was our next goal as there are several attractions there. Our primary objective being the Terrasse Panoramique which should have given us a view on another… ▶
Older Posts are available in the Blog Archive. Keep up to date with the RSS Feed.