Welcome
Hi, I'm Andreas Gohr and splitbrain.org is my website. I'm a web developer and maker living in Berlin, Germany. If you're new here, feel free to check out the blog posts and links below.
If you like what you see, you can subscribe to the RSS feeds for the Blog Posts and Links.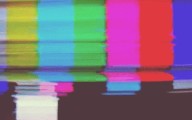 Why RSS? Yesterday, on Twitter, I asked the folks at PrusaPrinters for RSS Feed support. Today, a longer thread developed and because Twitter is shit for longer arguments, I decided to sit down and address various things from this thread in a blog post. This is only somewhat specific to PrusaPrinters. It also applies to *your* shiny new service you're providing.… ▶
Older Posts are available in the Blog Archive. Keep up to date with the RSS Feed.