Welcome
Hi, I'm Andreas Gohr and splitbrain.org is my website. I'm a web developer and maker living in Berlin, Germany. If you're new here, feel free to check out the blog posts and links below.
If you like what you see, you can subscribe to the RSS feeds for the Blog Posts and Links.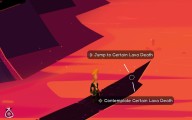 Return to Monkey Island More than three decades after my first visit, I finally found the Secret of Monkey Island™. Return to Monkey Island picks up right from where Monkey Island 2 ended in a quite clever way. It is filled with absurd, but never illogical puzzles, brings you back to many familiar but also many new places, let's you meet old and new characters and is just a wonderful nostalgic game. I can wholeheartedly recommend it to any fan of the series.… ▶
Older Posts are available in the Blog Archive. Keep up to date with the RSS Feed.