Birkenwerder August 17th, 1986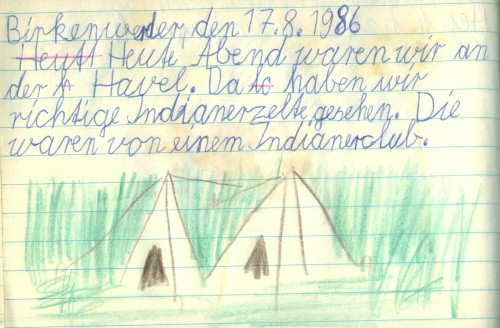 This evening we've been at the Havel river. There we've seen real Indians. They were from an Indian club.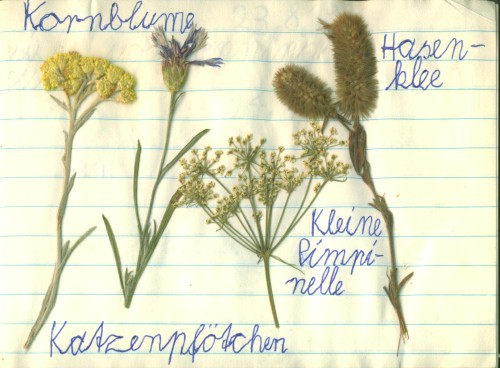 cornflower
rabbitfoot clover
salad burnet
cudweed
---
A bit of googling told me that the tents were probably erected for an event by the "Indianistikclub 'Mohawk'" which was founded in 1980.
I also came across this interesting article: Why do 40,000 Germans spend their weekends dressed as Native Americans?
Similar posts: