Jocketa October 21st, 1986
Today we've been to the Dragon Cave of Syrau. There we saw a human like figure.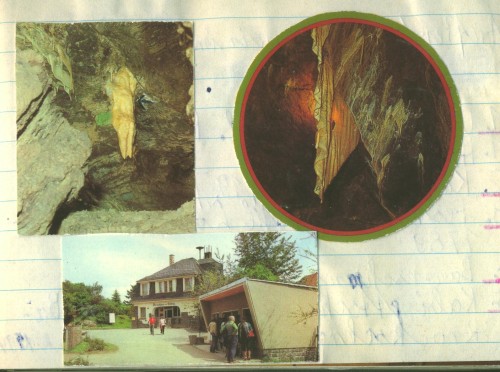 In the dragon cave.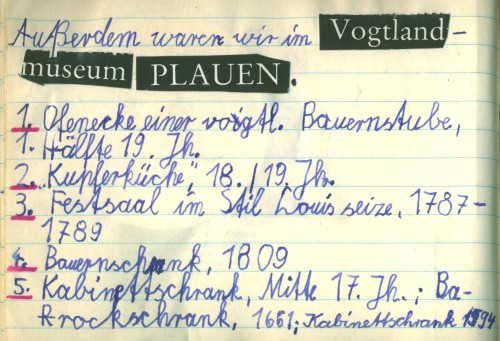 We've also been to the Vogtland Museum Plauen

[5 pages of (boring) postcards showing exhibitions followed here]
---
The human like figure in the cave in Syrau was of course some stalagmite in case you hadn't figured that out
.
The Vogtlandmuseum still exists today, unlike many of the other small regional museums I saw in my childhood. As I remember it, every little village had its own museum showcasing a bunch of old farm tools, a diorama of a stone age settlement and some GDR propaganda.
Similar posts: