Binz February 10th, 1987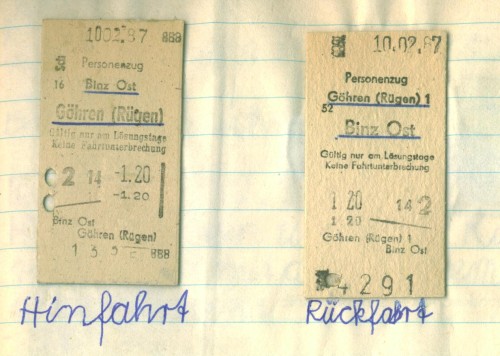 Today we went on the "Rushing Roland"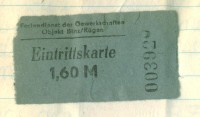 Evening: "Island Rügen in the Magic of Colors" That was a slide show.
---
The Rushing Roland isn't that rushing at all. It's a steam locomotive still operating today. But I guess the prices have increased quite a bit from the 1,20 Mark back then
The evening program is a bit weird. Why would you watch a slide show about the island you're currently visiting? Well, I guess it was meant to inspire what to see on the island during your vacation.
Similar posts: