Rostock July 8th 1987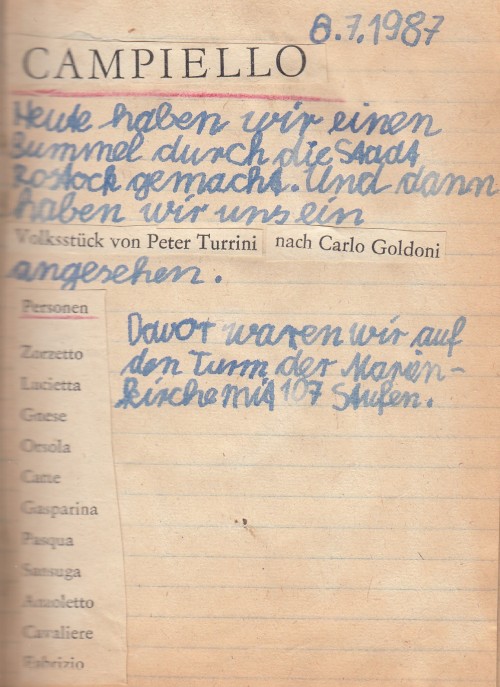 Campiello
Today we did a stroll through the city of Rostock. Then we saw a folk play by Peter Turrini after Carlo Goldoni.
Before that we climbed the tower of St. Mary's Church with 107 steps.
---
I don't remember any of the play. Wikipedia informs me that it is originally an opera. I don't think it was when we saw it. In fact Peter Turrini's version is a play that premiered in Vienna in 1982. So in 1987 it had arrived in the East-German province
.
I believe the tower of St. Mary's Church is still open to the public.
Similar posts: