Linz, Erfurt, Gotha, Wartburg, Weimar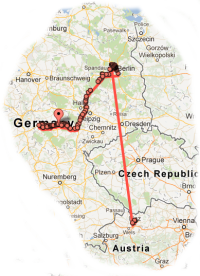 I had some travel in the last week, so it's time for a photo post
.
I first went to Linz in Austria for WikiSym, then my Mum married in Erfurt and Kaddi and me decided to stay a bit longer and saw Gotha, the Wartburg and Weimar.
So here are some pretty pictures
---
Similar posts:
Posted on Friday, September the 7th 2012 (6 years ago).
blog comments powered by