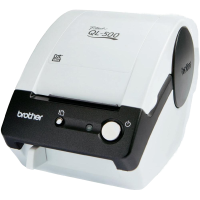 I own a Brother QL-500 label printer. It's a cheap little machine that thermo prints self adhesive stickers. The printer is attached to my router which provides a simple print server on port 9100.
Of course the printer only comes with Windows software, but it's possible to run it with CUPS and use gLabels to create labels.
However I found that super cumbersome. Whenever I wanted to print a label I was fighting with CUPS not doing what I wanted. On some machines labels where cut off at the wrong places, on other machines the labels looked good, but more often then not the printer would just simply do nothing at all.
So I was very happy when I came across the Brother QL project by Philipp Klaus. He implemented the PTouch printer language in a pure Python library. That means you can send images directly to the printer – no printer drivers, no CUPS involved.
All that was missing was a tool to easily create the needed image to send to the printer. I wanted something web based that can run on our local Raspberry Pi. So that's what I build: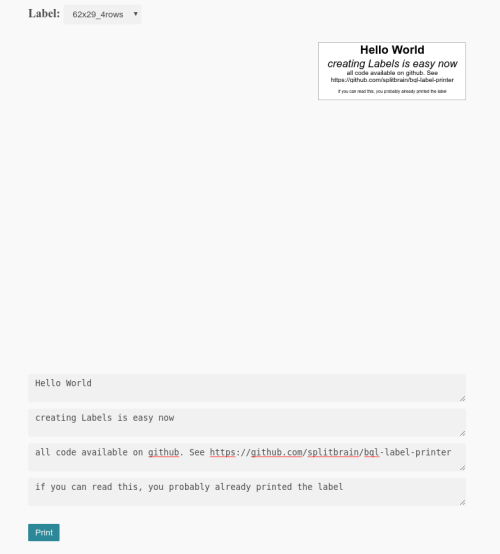 The BQL Label Printer software is available on Github.