Birkenwerder July 14th, 1986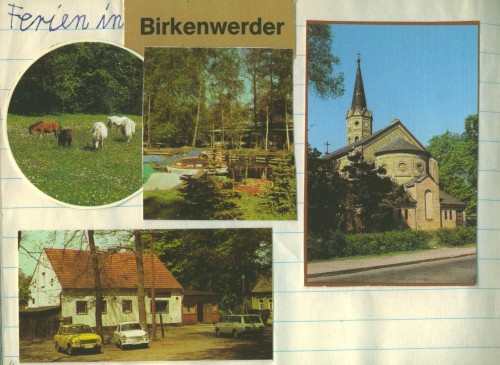 Holidays in Birkenwerder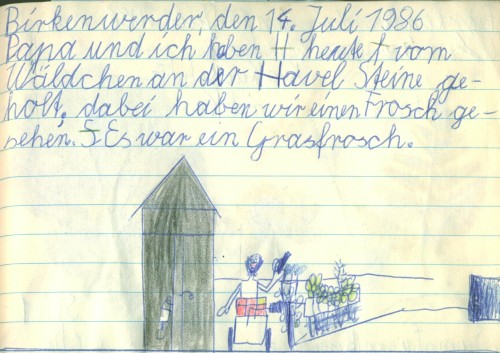 Dad and me fetched some rocks from the grove near the Havel, today. Doing so, we saw a frog. It was a grass frog.
---
My parents had a weekend house with a large garden in Birkenwerder - a small town about 30km from Berlin near the Havel river. I spent most of my summer weekends and school holidays there. The rocks I mention were to be used as garden decoration.
The pictures at the top were cut from a postcard. I can not remember what the house in the bottom picture was and why it was important enough to put on a postcard. It was probably some socialist culture centre.
The drawing at the bottom shows my dad moving the wheelbarrow. The black hut on the left was our outhouse
Similar posts: