Birkenwerder July 15th, 1986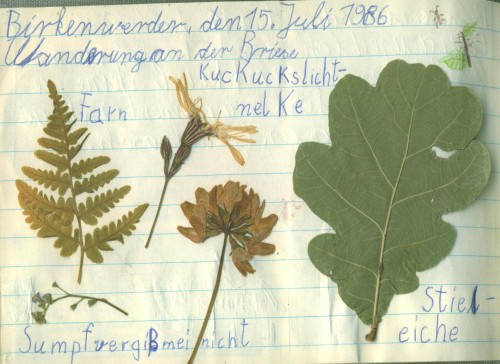 Hiking at the Briese

Fern, Ragged Robin, Water Forget-Me-Not, Common Oak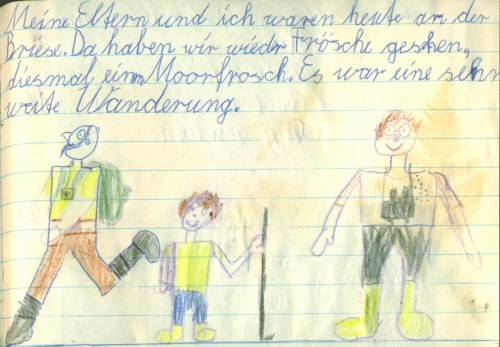 My parents and me have been at the Briese today. There we have seen frogs again, a moor frog this time. It was a very long hike.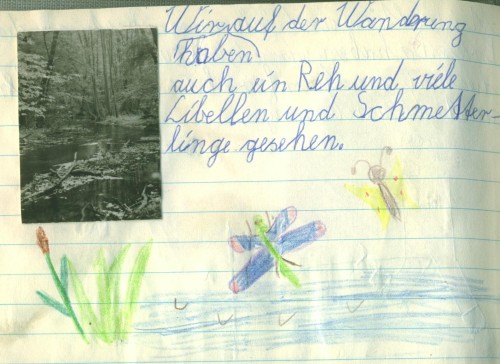 We've seen a deer and many dragonflies and butterflies on our hike.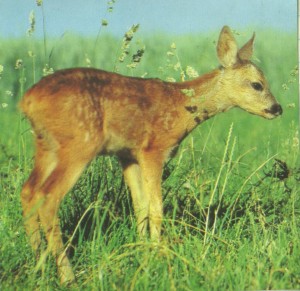 ---
The Briese is small creak with really beautiful nature. Today the paths are probably in better condition than back then. The rubber boots pictured on my drawing where really necessary to pass some of the swampier parts.
The deer is again a postcard cutout. We didn't photograph in color back then.
And I want to point out that my Dad's beard did not look as ridiculous as my drawing suggests
Similar posts: