Birkenwerder August 8th, 1986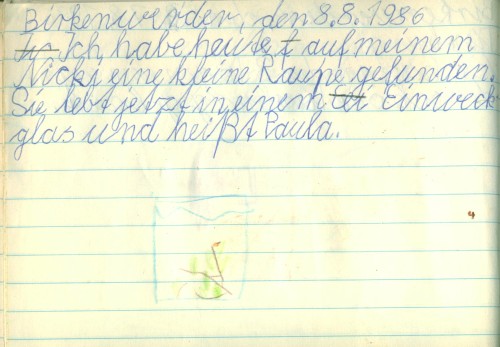 Today I found a small caterpillar on my T-Shirt. She now lives in a Mason jar and is named Paula.
---
In my childhood, people called T-Shirts "Nicki" for some reason. I have no idea why, because T-Shirt is now the common word in German and "Nicki" is only used for a special kind of fabric (some kind of plush) that I don't think was ever used much for T-Shirts.
The German Wikipedia tells me that in Eastern Germany the word "Nicki" or "Nikki" was even used for all kinds of armless pullovers and undershirts. Well, not in my family. We only used it for T-Shirts.
Similar posts: