Birkenwerder August 9th to 12th, 1986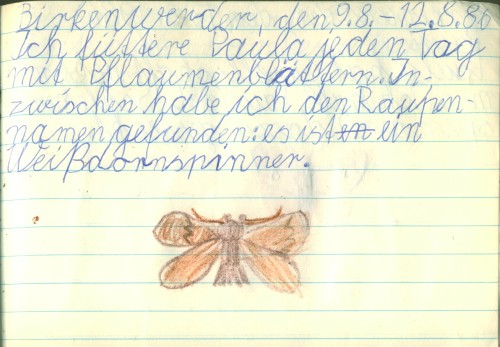 I feed Paula everyday with plum tree leaves. Meanwhile I discovered the caterpillar's name: it is a pale eggar.
---
I just looked up the pale eggar again and it seems my caterpillar living in the Mason jar wasn't a butterfly at all. It was a moth.
I couldn't find a definite list of stuff they eat. Plum tree wasn't explicitly listed anywhere, but they seem to eat a variety of tree leaves so I was probably feeding it okay.
Similar posts: