Wernigerode May 15th 1987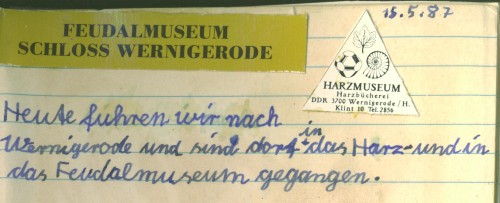 Today we drove to Wernigerode again and visited the Harz- and the Feudal-Museum.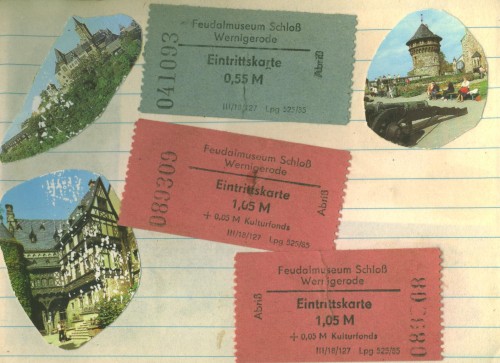 ---
The Feudal Museum in the Wernigerode Castle is just called castle museum today. In the GDR, the official focus was more on the development of Feudalism to early capitalism and its relevancy in the class struggle of course. Unofficially everyone just enjoyed looking at old knight's armor and pretty furnished rooms of ye olde times of course.
Here's an interesting German blog post with a bit more background on the museum name.
The Harz Museum seems to do pretty well, too.