Hüttenrode May 13th 1987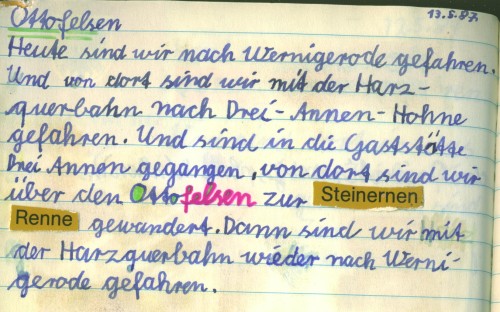 Otto Rock
Today we drove to Wernigerode. And from there we took the Harzquerbahn to Drei-Annen-Hohne. And there we visited the restaurant Drei Annen, from there we hiked via the Otto rock to the Steinernen Renne. Then we took the Harzquerbahn back to Wernigerode.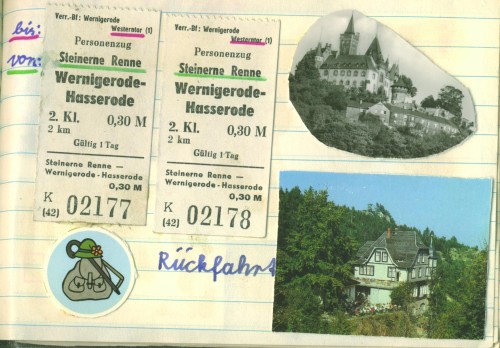 ---
IIRC my parents and I did this hike multiple times over the years.The Harzquerbahn is a narrow gauge steam powered railway connecting several sightseeing locations in the Harz region. It's always a fun ride, even though it's much more expensive than the 30 Pfennig back then.
We repeated this hike in in 2013/14. The Otto rock is still standing and gives a nice view across the forest and there are still restaurants at Drei-Annen-Hohne and Steinerne Renne.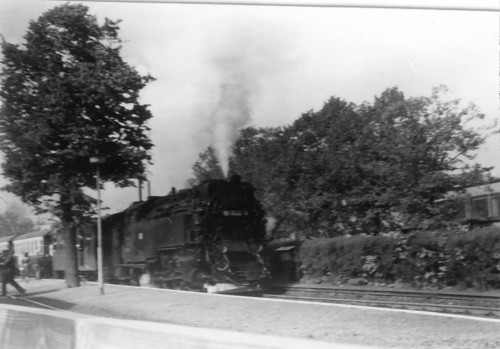 Similar posts: