Quedlinburg May 12th 1987
Today we drove to Quedlinburg. And there we went to the Castle Museum (③ that's the marker for the map at the end). Then we went into the Restaurant "Zum Bär" (① marker for the restaurant).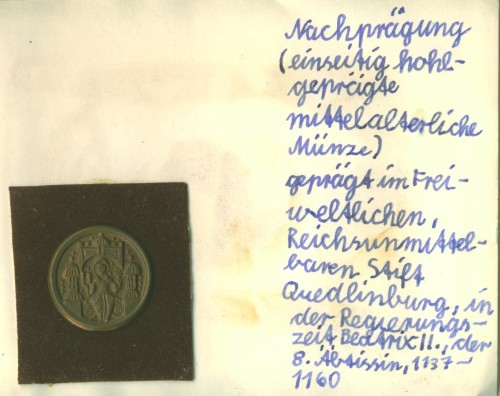 Imitation Copy (one-sided, hollow printed medieval coin) minted in the freiweltlich1) imperial immediate2) monastery Quedlinburg during the reign of Beatrix the 2nd, 8th abbes, 1137 – 1160.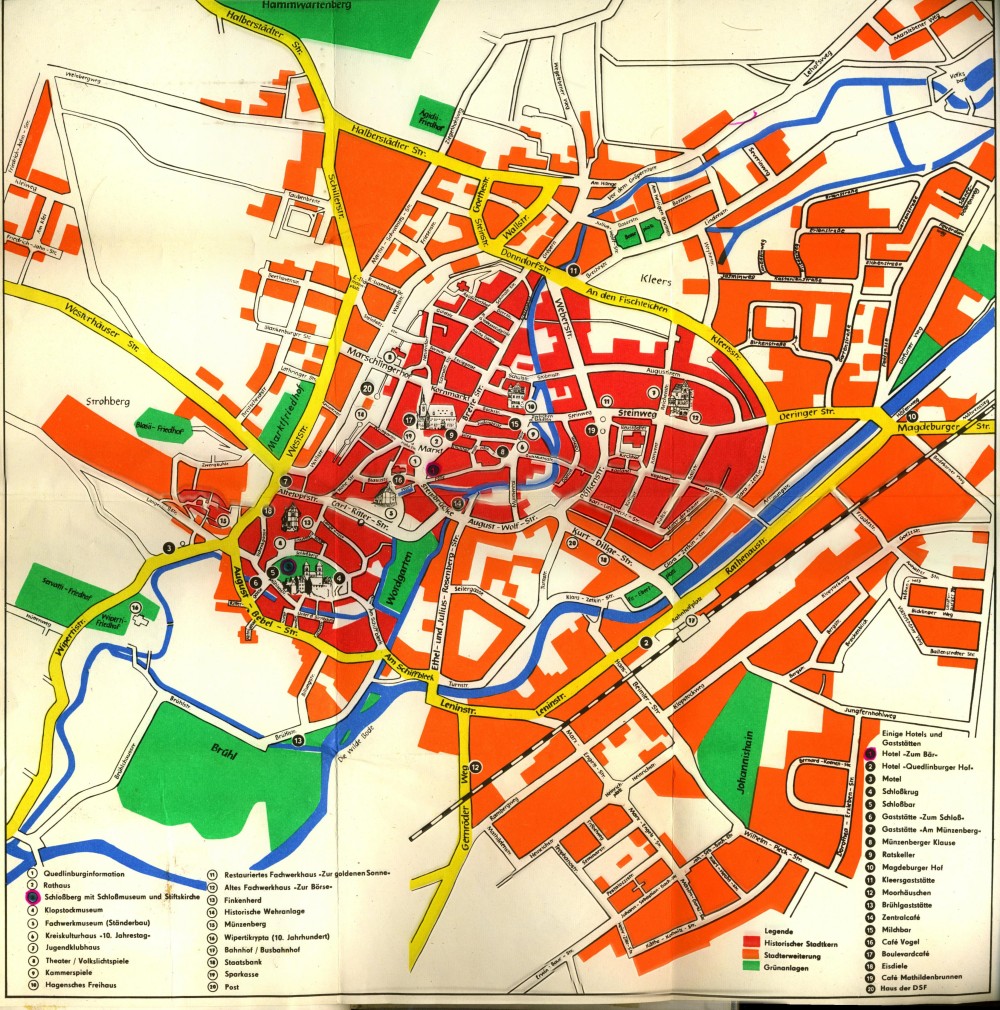 ---
It seems I did not take any pictures of Quedlinburg. Back in the 80ies it was very much falling apart and the government even started to tear down parts of the historical city to replace it with modern prefab buildings - luckily the end of the GDR came before too much of that happened.
Since then a staggering amount of European money has been pumped into the restoration of the city and it is absolutely gorgeous now. Money well spent.
The mentioned restaurant and hotel "Zum Bär" still exists and Kaddi and me actually stayed there during our trip in 2014. Of course I didn't recognize it.
Similar posts:
1)
this basically means they had catholics and protestants
2)
they were directly subordinated to the emperor