DokuWiki - The Birthday Release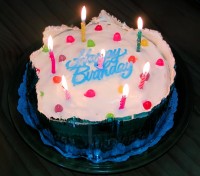 Exactly three years ago, I announced the first version of DokuWiki. Today a new version was released. Last month's release candidate proved to be pretty stable and only a few bugs had to be fixed – including a nasty redirection loop.
The new version has improvements under the hood and comes with a bunch of new features for plugin developers. There are many new action hooks which allow users to plug in new functionality like the CAPTCHA or Statistics plugins. The new renderer plugins allow cool things like the previously mentioned S5 presentation plugin.
A lot was done on the anti-spam front. DokuWiki now comes with a Revert Manager which is able to revert several spammed pages at once – very useful when a spam bot attacked. With the new manager option you can even make this tool available to chosen trusted users of your wiki. We also added some heuristics to prevent XSS attacks based on the Microsoft Internet Explorer bug I wrote about in February.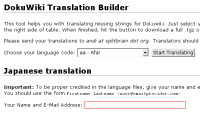 I'd also like to point out a change at the main DokuWiki site. Each page now has a prominent link to available local language versions of the same page. This is done through the translation plugin. Since its installation the number of translated documentation pages has risen drastically. I encourage everyone to contribute to the translations.
Speaking of translations – there is also a new online tool available to build localized language files for DokuWiki's interface. Have a look at the DokuWiki Translation Builder and help to translate DokuWiki to your language.
Similar posts: