Happy New Year!
It's one hour in 2008 now and we've just came back from Times Square. It was a fun but exhausting experience. We arrived at our spot on Broadway at about 8pm and we weren't even close to the famous crystal ball. But at least we could see it.
Speaking of the crystal ball. It is much smaller than it looks on TV. See if you can spot it on the photo.
Again, a happy new year 2008 to all of you.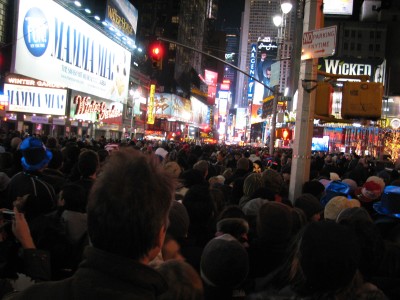 Similar posts: