NDS Homebrew Tip: LoneWolfDS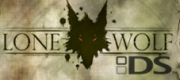 I recently came across another Nintendo DS homebrew game of excellent quality. It's called LoneWolfDS - Flight From The Dark.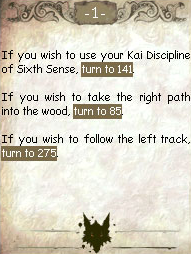 LoneWolfDS is not your usual game. It is basically a book combined with typical role playing elements and transfered to your DS. You may remember this kind of game books from their "dead wood" version. They where quite popular in the 80ies. Those interactive stories let you take part in the action by asking you for decisions. Later you had to keep an inventory and health points on a sheet of paper as well.
The author of LoneWolfDS, Frédéric Calendini, wrote a gaming system to play/read these on the Nintendo DS. He ported the first book of the popular and liberal licensed LoneWolf Series to it. What he produced is an extremely well polished looking game. The menu graphics are excellent and add much to the game's fantasy atmosphere as does the music.
If you enjoy reading fantasy novels and have a homebrew enabled DS, check out LoneWolfDS.
Similar posts: