The Age of Robots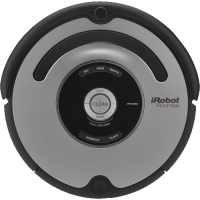 About a year ago I asked Where's my robot? – Today the age of robots has officially begun.
I'm now proud owner of an iRobot Roomba 5601).
While I'm writing this post, the little guy is busy cleaning the living room. Since I just got him, I can not say too much about it yet. But here are my first impressions:
It's

great fun

just to watch the little guy doing his work

.
PS: Sorry for the crappy photo quality. I forgot to switch back the ISO mode to a sane value
.
Similar posts:
Posted on Tuesday, February the 3rd 2009 (10 years ago).
blog comments powered by