Welcome
Hi, I'm Andreas Gohr and splitbrain.org is my website. I'm a web developer and maker living in Berlin, Germany. If you're new here, feel free to check out the blog posts and links below.
If you like what you see, you can subscribe to the RSS feeds for the Blog Posts and Links.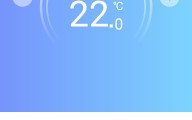 Connecting a Split AC to WiFi/Tuya We recently bought a Bomann CL 6046 QC CB split inverter air conditioning. It comes with WiFi connectivity and of course I wanted it to be integrated into Home Assistant. The AC is one of those cheap Chinese ones that are sold under various brand names (TLC and Daikin seem to be similar). All of them use the Tuya Smart Life app and as always with these things the first connection is a… ▶
Older Posts are available in the Blog Archive. Keep up to date with the RSS Feed.