Welcome
Hi, I'm Andreas Gohr and splitbrain.org is my website. I'm a web developer and maker living in Berlin, Germany. If you're new here, feel free to check out the blog posts and links below.
If you like what you see, you can subscribe to the RSS feeds for the Blog Posts and Links.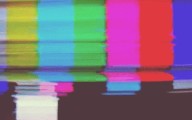 Using SQLite as Vector Store in PHP At work, I'm working on a plugin for DokuWiki that uses OpenAI's ChatGPT to answer questions by referencing the wiki pages. The basic principle is described in this forum post: Experimental Plugin: AIChat - chat with your wiki pages using ChatGPT. Basically, get embedding vectors for all your page data, use those to find the data that is semantically most similar to the asked question and use that as a context for ChatGPT.… ▶
Older Posts are available in the Blog Archive. Keep up to date with the RSS Feed.