Zempin July 26th, 1986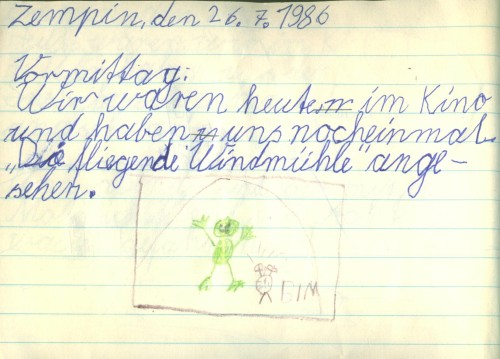 Forenoon:

We've been to the cinema and watched "The Flying Windmill" again.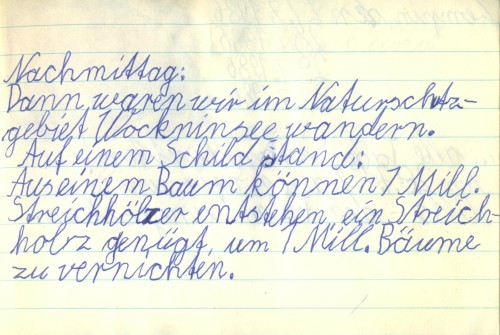 Afternoon:

Then we've been hiking at Nature Reserve Wockinsee. On a sign was written:
"You can make 1 million matchsticks from one tree – one matchstick is enough to destroy 1 million trees".
---
I already wrote about "The Flying Windmill" at July the 18th and it will probably be mentioned again on future diary entries.
The sign to prevent forest fires certainly did a big impression on me and I remember that I had to repeat this line later again in a school play. I suggested that it would fit in and my teacher agreed, but I can not remember what this play was about. But I do remember that our school's large auditorium was packed with parents and I mixed up the words in the excitement
.
Similar posts: