Zempin July 27th to 31st, 1986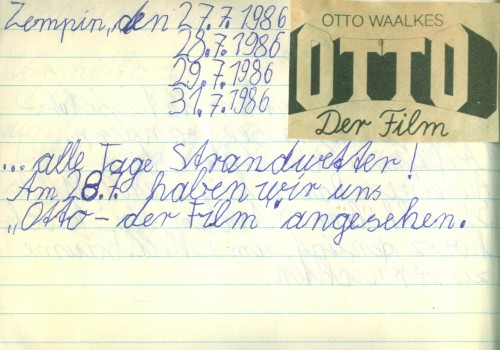 … beach weather all days!

At the 28th we watched "Otto - the Movie"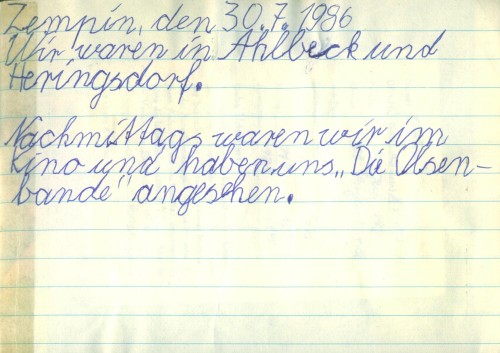 We've been in Ahlbeck and Heringsdorf

In the afternoon we've been to the cinema and watched "The Olsen Gang".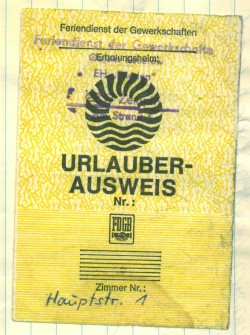 Union's Holiday-Service
Vacationer ID
---
Otto was (and still is) a West German comedian who was quite popular in the eighties. IIRC having West German (or US) movies in East German cinemas was rather rare and happened only for either "non-political" movies or movies that were somewhat critical of the capitalist society. I'm not sure what category this film was supposed to belong to – maybe a bit of both.
The Olsen Gang was a Danish production that was very popular in Eastern Germany and probably everyone my age who grew up in the GDR will happily recall their adventures.
The last image shows our FDGB vacationer ID. As I explained earlier, the large tourism places where all organized and owned by this "union" organization aka. the state. Our home obviously was located at Hauptstraße 1 but I don't recognize anything from the aerial view.
Similar posts: