Zempin July 21st, 1986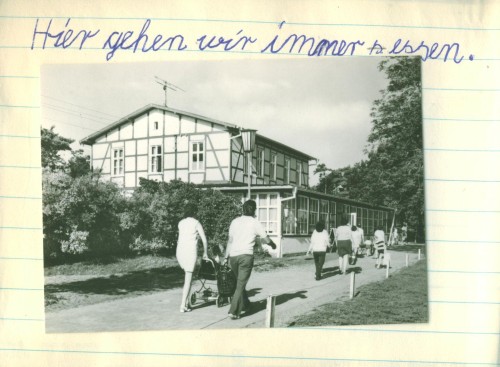 Here we is where we eat each day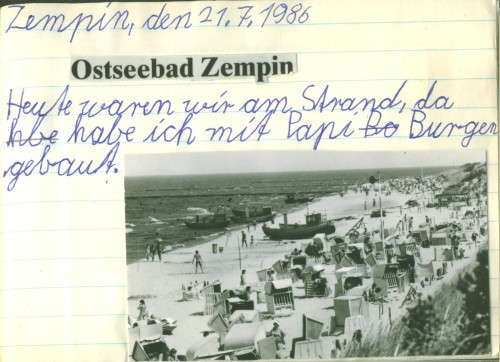 Baltic Sea Spa Zempin

Today we've been at the beach. There I built [sand] castles with daddy.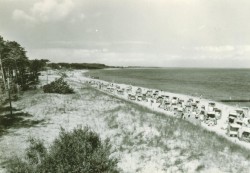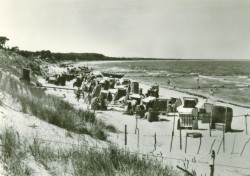 ---
If I remember this correctly our holiday home was rented through the FDGB – the state organization governing the unions. Part of their work was to provide cheap vacations to the socialist workers. As far I understood it they basically controlled the official part of the East German tourism industry.
Our booking probably included breakfast and dinner. The house shown on the top postcard was the canteen for all the FDGB vacationers in Zempin. It has been demolished in 2019.
Similar posts: