Berlin October 17th, 1986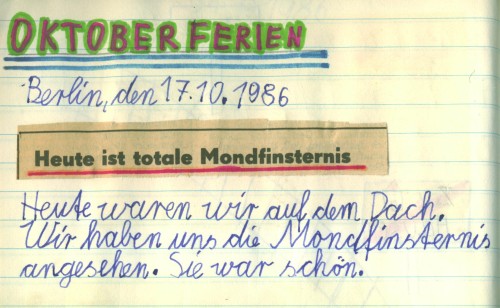 October Holidays

Total lunar eclipse today

Today we've been on the roof. We watched the lunar eclipse. It was beautiful.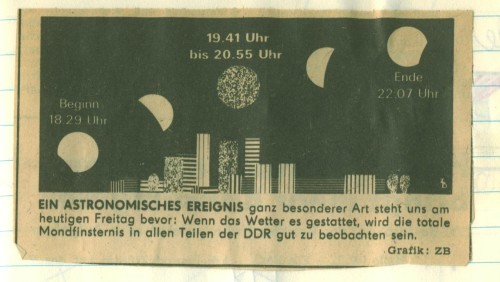 An astronomical event of the special kind can be seen on Friday: if the weather holds, the total lunar eclipse can be observed in all parts of the GDR.
---
I'm not sure if my interest in Astronomy started at this night or if I was into it already. But this was really something and I still remember being on the roof with my dad.
Accessing the roof tops of Berlin is unfortunately not as easy as it used to be anymore. When I was a kid the attics were largely unused and accessible to all tenants. Today most roof spaces have been remodeled into appartments and exits to the roofs are locked up tightly.
Similar posts: