Jocketa October 10th, 1986

Berlin → Jocketa

Resort Jocketa (Vogtland)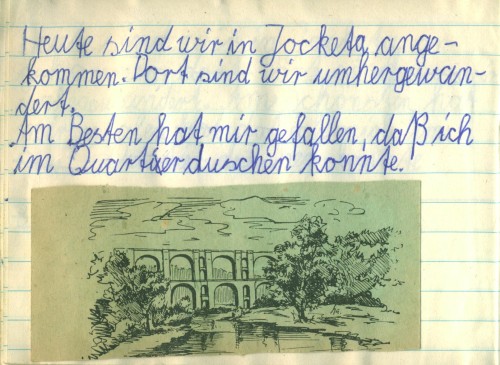 We arrived in Jocketa today. There we hiked.

I liked most that I could shower at the accommodation.
---
Jocketa is a tiny village in the Vogtland region about 300km south of Berlin.
You probably wonder about the shower. Our flat in Berlin was still heated by coal ovens. To have hot water for a bath or shower, my dad had to bring up coal from the cellar to the 4th storey and heat up the boiler in advance. So bathing was usually a once a week thing for me. Having an accommodation with central heating and hot water from the tap was unknown luxury to me.
Similar posts: