Berlin December 30th, 1986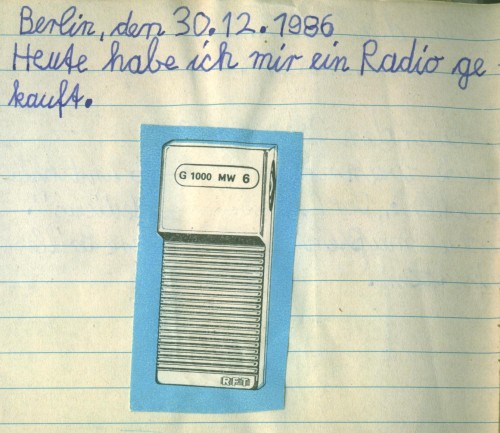 Today I bought me a radio.
---
I had saved up quite a while for this marvel of technology and with some money I got on Christmas I finally could afford it. This little battery operated radio set me back by 99 Mark. My allowance was 50Pf a week so it was pretty much a whole year of savings
. But it was mine and until I got a record player later the only form of entertainment system in my room.
The RFT G 1000 was operated by 3 AA batteries, had a mono speaker and could receive medium wave transmitters only – no FM. It was available in multiple colors, but I think I had the black model. RadioMuseum.org has some pictures and schematics of the electronics inside.
Similar posts: