Berlin December 29th, 1986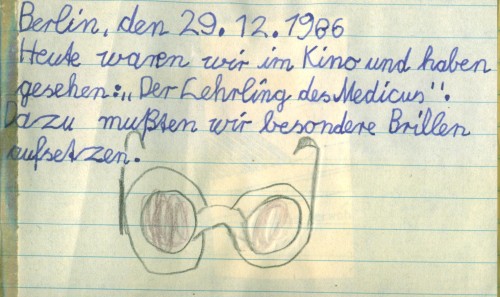 Today we've been to the cinema and saw: "The apprentice of the medicus".
We had to wear special glasses for that.
---
Apparently Der Lehrling des Medicus is a soviet fairy tale movie. I couldn't find any information about the movie being filmed or showed in 3D, but I'm pretty sure that's what the glasses were for.
The 3D can not have been very impressive though, since I don't mention it in my diary entry. I seem to remember that I found the glasses pretty pointless. No wonder it took another 24 years until a 3D movie really blew me away.
Similar posts: