Berlin February 25th, 1987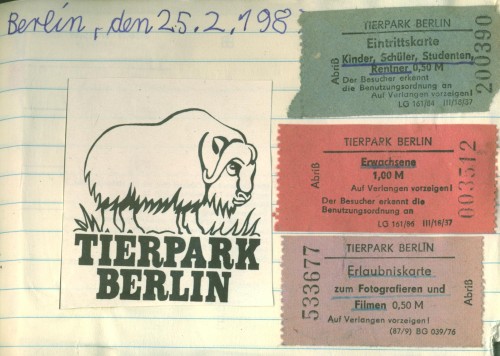 Dad, mum and I went to the zoo today.
---
See August 28th 1986 for more info on the Tierpark.
Notice how I corrected a spelling mistake there? I guess I got an ink eraser in one of the care packages from our relatives in the West.
Similar posts: