Berlin August 28th, 1986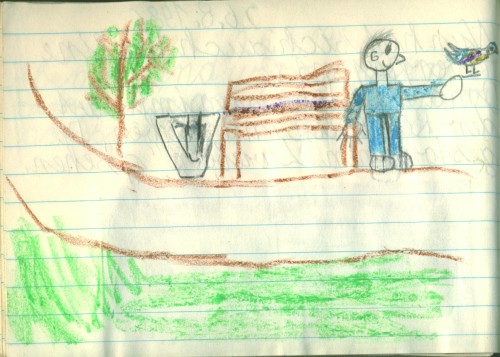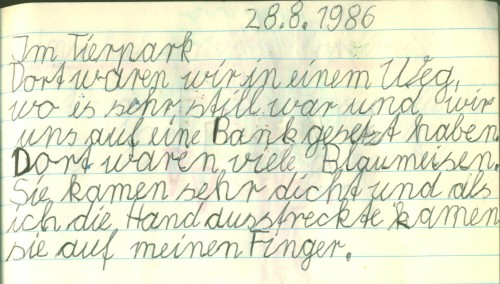 In the Animal Park

There we've been in a lane where it was very quiet and we sat down on a bench. There were many bluetits. They were very close and as I extended my hand, they sat on my finger.
---
I don't mention that I was there with my grandma, but I still remember this. It was one the favorite shared memories between me and my grandma and we often talked about this occasion in later years.
BTW. Berlin has two Zoos. One we call the Zoo and it's located in the western part of the city. The other we call Animal Park and it's located in East Berlin. It being the time of the Berlin Wall, I obviously could only visit the latter in my childhood.
Similar posts: