Berlin August 26th, 1986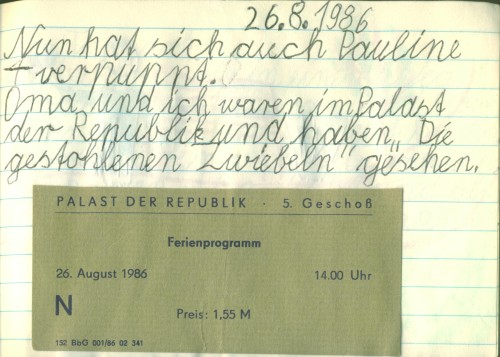 Now also Pauline pupated.
Grandma and me went to the "Palace of the Republic" and watched "The Kidnapping of the Onions".
---
"The Kidnapping of the Onions" is a theater play for children by Brazilian author Maria Clara Machado.
The Palace of the Republic was where the East German parliament (the People's Chamber) resided, but it also housed several cultural venues with very modern stages.
The palace no longer exists. It was demolished in 2008 to make room for a reconstruction of the old castle that stood there before the war.
Similar posts: