Making me your social network contact
… is easy. Just drop me a personal line from where you know me and who you are.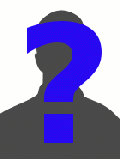 So why this post? I'm a member on several social networking sites like Xing, LinkedIn or Facebook. I like those networks as much as everybody else, but I more and more get contact requests from people I don't know.
I'm somewhat strange about those things, like to know the people I call "friends" or contacts
.
Take Facebook for example: I created an account there just out of interest to see what all the buzz is about. So I never really used their service, but there are already seven different friend requests waiting for me. But I do not know anyone of those people. At least I think so.
So if you like to add me as a contact, please just help me to remember or to get to know you. Most sites make this easy by allowing you send a personal message with your request.
Similar posts: