Address Changes
I recently moved to a new apartment and this means I have to announce my new address to a bunch of people and organizations. For your and my future reference, here is the list I came up with.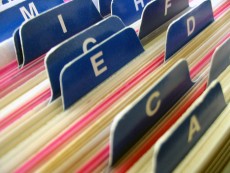 Banking

Checking account

Savings account

Credit cards

Loans

Stock depots

Insurance

Health insurance

Pension fund

Household contents insurance

Liability insurance

Car insurance

Utilities

Power

Gas

Telephone

Internet provider

Domain registrars

Online services

ebay

Amazon

Paypal

Adsense

Other

Magazine subscriptions

Registration office
Did I miss something? Please let me know in the comments.
Similar posts:
1)
if required by your local law