Personas - Poor Man's Firefox Themes
After upgrading my Arch desktop, I suddenly had a brand new Firefox version installed. One of the new features in Firefox 3.6 is a thing called "Personas".
After reading a bit I found it to be a *very* simple way to build your very own Firefox theme. All you need to create are two images. That's it.
Of course I had to try it. And what's better than tentacles? Right, tentacles in your browser!
Get the Tentacle Theme now and enjoy a browser matching the one and only website: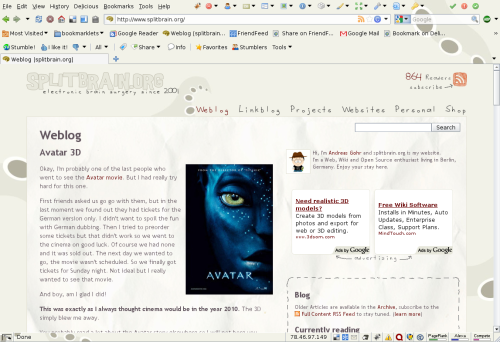 Similar posts: