Streetart Archive moved from Flickr to 23hq
Recently my Flickr Pro account expired and I had to decide if I wanted to renew it. I was happy with their service so far but with their recent stupidity regarding censoring access to certain images I was no longer comfortable with supporting them.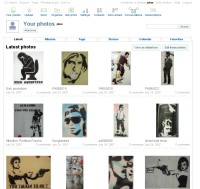 I used Flickr as an easy way to manage the images for the streetart image archive I maintain with Kaddi. Because I'm still not aware of a decent Open Source Flickr alternative I had to look for another service. Luckily there are many flickr clones available. After looking at some of them, I finally found 23hq1).
They are probably not the ones with the most features or the best looking interface but they had one key advantage – they support the Flickr API. This was important because it allows me to switch without any big changes at the website.
The next problem was to find a way to transfer hundreds of images from Flickr to 23hq without loosing tags, titles or descriptions. The solution is a Windows tool called Migratr. It supports downloading and uploading photos from and to several photo sharing sites, maintaining tags, titles, descriptions and even album infos.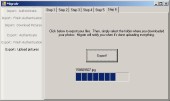 Unlike Flickr, 23hq does not differ between photo titles and photo descriptions. There are only "words". But they use the first line of those "words" similar to a title in the listings. Unfortunately Migratr was not aware of that and sent all Flickr titles to Nirvana. I contacted the author and asked him to send Flickr descriptions and titles as combined entity to 23hq. He quickly replied and released an updated version a few days later. Great
.
I'm still moving pictures, but most of them are at the new 23hq account already. I also tweaked the CSS a little bit to make it match the main site better. Yes, 23hq let's you define your own CSS for your account.
If you are looking for a Flickr alternative you might want to have a look at 23hq yourself.
Similar posts:
1)
They're called "23" only but "23" makes such a bad search keyword, so I use their domain name instead