Giraffe released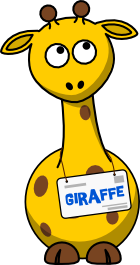 It's done. I just released the first version of the Android app I've been working on.
Like all my software it was born out of a personal need. I love to visit conferences. But when I'm there I always loose the session schedule and the WiFi is usually so terrible that it is impossible to quickly look up the next talks.
So I needed a way to download the session plan to my mobile in advance and have it available for offline reference. And that's exactly what Giraffe is about.
It downloads the session schedule in iCal format and gives you a list of talks, locations and speakers. You can mark your favorite topics and filter the list. It also shows you the detailed description of a session. That's it. Nothing fancy but not too bad for my first Android project I think.
You can find a bunch of screenshots and the Android Market link at the project page. It's available for free.
Similar posts: