Hüttenrode May 9th 1987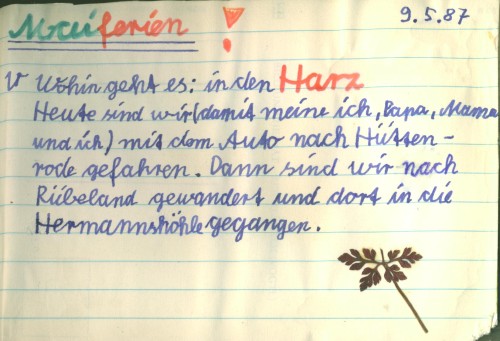 May Holidays!
Where we are going: to the Harz.
Today we (that means me, dad, mum and I) took the car to Hüttenrode. Then we hiked to Rübeland and visited the Hermannscave.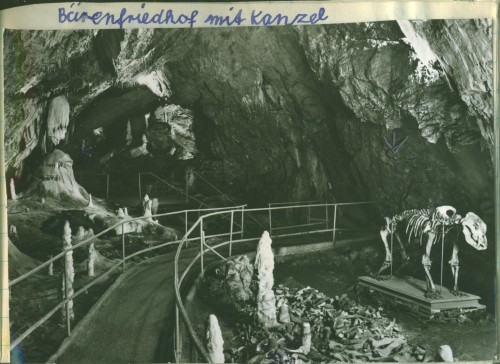 Bear's cementary with pulpit
---
It's funny how I put myself twice in the enumeration of people
.
Interestingly enough, at this point we own a car but I don't think I had mentioned it before. I believe we got it in summer the previous year. A used Trabant 601. If I remember correctly, it was already 17 years old when we bought it.
Hüttenrode is in the Harz Mountains, where we spent many holidays. We stayed with an elderly couple who rented out a room in their house.
The two dripstone caves in Rübeland are still a major attraction. One of the main things to see in the Hermannscave beside the dripstones is the full skeleton of a prehistoric cave bear.
Similar posts: