Back to the Blogosphere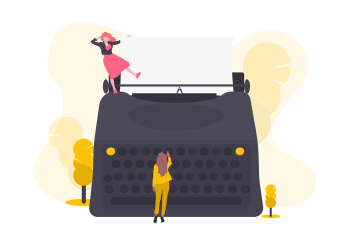 With the redesign of my website and the introduction of the random button, I've read a lot of my old blog posts recently. One thing I miss from back then is the "blogosphere". There was a time when people used blogs to post about their important and not so important things in live. A time before social media became mainstream. A time before Google Reader became the number one feed reader. A time before it got killed off…
I miss this time. Even though I totally understand that it was a time of the elites1) who knew how to run a blog. But there was a feeling of closeness, of community that I somehow miss on modern social media.
Besides an urge to write more again, I also have a want to read and discover more blogs again.
---
Personally I find that I enjoy personal blogs most. I follow a few blogs with a very strict focus on a certain topic like PHP or web development, but blogs that give a glimpse into the personal life of the blogger ultimately spark a bigger joy.
Unfortunately many of the blogs that I used to follow no longer exist. But a few are still there. So let's start with a little blog roll of the old(ish) blogs I enjoy. To make things more interesting, I link directly to a recent post I particularly liked.
As I said, I also want to discover new blogs. So I was very happy when I stumbled upon personalsit.es2) which is a simple, tiny directory of people's personal webpages not unlike my own.
I am slowly working myself through the list and subscribe to the ones that touch me somehow. Today, it was these two:
Again I linked to specific articles, but be sure to check out the rest.
One interesting thing I noticed when going through the list, is that basically none of the new blogs have comments. Blog comments seem to be officially dead. I find that sad, since I still enjoy it tremendously to get comments on one of my posts.
What people seem to advocate instead is Web Mentions. The idea is not to comment, but write your own post as a reply and using Web Mentions to leave a ping on the original article. While that does intrigue me enough to consider adding it here, I think comments are ultimately easier to use for non-bloggers (and many casual bloggers).
I'd like to see a renaissance in comment culture. Well, one can dream…
Similar posts: